Patrick and Andrea Penn started attending Abundant Life Church (ALC) in Huntsville Alabama in 1998. Although the church was more than 70 miles from where they lived in Cullman County Alabama, the strong desire to plug in to the right church where they could raise their family made the long commute worthwhile. Over the next two years the Penns were eager to volunteer in whatever areas were needed to serve their pastor and church. In 2000 the Penns joined the Abundant Life Church staff as youth pastors. In 2003 Patrick was appointed as interim pastor of ALC, upon the resignation of the founding and Sr. Pastor. On May 2, 2004 Patrick was appointed as permanent Sr. Pastor of ALC.
With the blessing of the founding and former pastor of ALC, Patrick and Andrea began the process of implementing their own vision for the ministry which resulted in a name change and the launch of The Dwelling Place in July 2005. In September of 2005 Patrick and Andrea were ordained with Encounters Network and began to diligently build relationships between The Dwelling Place and other ministries across the region and throughout the nations with the same desire to see revival and transformation in society both locally and across the globe.
To further accomplish this desire in June of 2012 The Dwelling Place joined Harvest International Ministries (HIM) a network of over 20,000 churches and ministries in over 60 nations.
We would love for you to come join our growing family of believers at The Dwelling Place as we continue to partner and network with others both locally and around the world to advance the Kingdom of God and to see society transformed on earth as it is in Heaven.
– Pastors Patrick and Andrea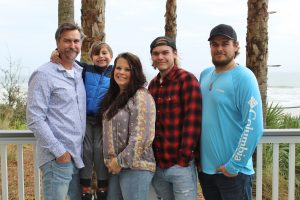 Check out these links to learn more: